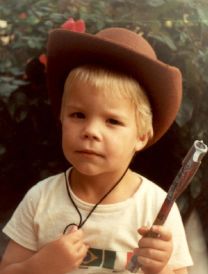 Hi everybody,
my name is Matthias Peters, I am 29 years old, married and I have two sons.
The guy on the picture is me; however this picture was taken in 1981 (or was it 1982?!?)
Having no idea about what else to write here I suggest you just sign my Guestbook.
.